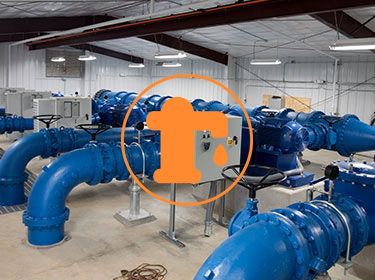 Pumping Management & Control
CTS supplies, installs, networks, maintain and supports remote, wireless, monitoring and control systems for pumping applications. We can give you real-time, wireless, monitoring and remote control over all your applications.
We can supply and install the pumps required for the task, using the highest quality pumps from reputable manufacturers, and also support and maintain the system.
End-To-End Solution
Avoid the problems of compatibility and demarcation issues, which can occur when pumps and control systems are supplied by separate suppliers, by using CTS for an end-to-end process. CTS provides a "one-stop-shop" service for all networked pumping applications, and ensures the right pumps are selected, supplied, installed to specification, networked to the right monitoring and control system, supported and maintained, without having to deal with separate suppliers.
Cloud computing capability allows multiple, concurrent operators to monitor and operate the system, and ensures that all data is backed up continuously, and available 24/7.