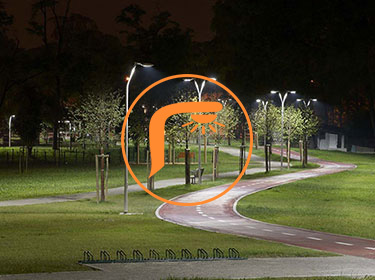 Open Space/Field Lighting
CTS supplies, installs, networks, maintain and supports remote, wireless and wired, monitoring and control systems for lighting applications. We can give you real-time, wireless, monitoring over all your outdoor lighting applications.
CTS can assist you to save electricity and money by providing a monitoring and remote control system to suit your needs. Our systems allow you to completely monitor and control your outdoor and field lighting systems from desktop computer, tablet computer and smartphones.
CTS's Field Mouse system can allow your lighting users/customers to securely activate and deactivate the lighting from their smartphones, while remaining under your complete administrative control.
Lighting for playing fields, tennis and netball courts, open space areas, etc, can all be monitored and remote controlled using Field Mouse. All actions are tracked and logged, and security login protects the system from unauthorised usage. Field Mouse can interface with your booking system to streamline operations.
Cloud computing capability allows multiple, concurrent operators to monitor and operate the system, and ensures that all data is backed up continuously, and available 24/7.